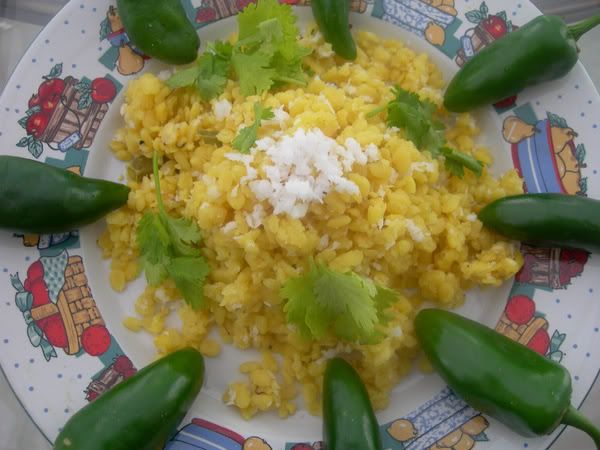 Looking for a quick, healthy, low carb, gluten free, high protein snack. Then surely try this one and you will be happy you did. This legume is very easy to digest, high in protein and low in carb. Best for growing children, people who are on a low carb, low sugar diet, weight watchers. Make this simple sundal and have it along with your breakfast, lunch, dinner or even as a healthy evening snack.
Preparation Time - 0Cooking Time - 25 MinutesServes - 2

Ingredients
Yellow Mung Bean(Split Mung Dal) - 1 Cup
Salt - 3/4 Tsp or to taste
Asafoetida powder - 1/4 tsp
Green Chili - 2 to 3 or to taste
Curry leaves - few
Grated Coconut - 1/2 Cup
Coconut Oil - 1 Tsp
Mustard seeds - 1/2 Tsp
Water
Method
1) Boil 2 cups of water and then add payathamparuppu (yellow mung bean) and cook till tender, add more water if you need. Make sure the dal is tender, well cooked and not mushed up. The excess water can be drained and added to sambar or any other dish while cooking.
2) Heat a heavy bottomed wide mouthed pan and to it add a tsp of oil.
3) Once the oil is hot, add mustard seeds and after they stop spluttering add asafoetida, green chili, curry leaves and saute for a second.
4) Now add the drained dal and salt and stir lightly for 2-3 minutes.
5) To this add the grated coconut, saute for a minute and switch off.
6) Enjoy.